Have you ever thought about the reasons why do people visit Costa Rica? Well, if you don't, here I will tell you some of the main facts that have made this country one of the most popular destinations around the world in the last years.
But of course these ones are not the only reasons why travelers visit Costa Rica, and I am sure that when you finish the reading maybe you will be thinking in a lot of things different than these ones… and that's the best part of everything: you will always find the perfect excuse to plan some Costa Rica vacations and figure out what is going new!
But then, why do people love travels to this paradisiac destination?
Here you have our top five reasons: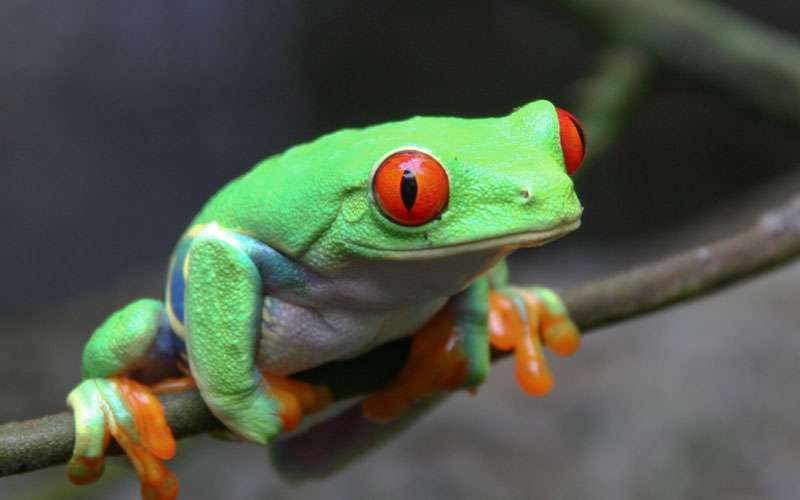 1. The Country Has An Amazing Biodiversity
This small piece of land represents barely 0.3% of the earth's total surface area and houses 5% of the global biodiversity.
In the Costa Rica's diverse habitats and ecosystems live 13,000 plant species, 2,000 kind of moths and 4,500 butterfly species, 163 varieties of amphibians, 220 types of reptiles, 1,600 species of fresh and salt-water fish, and at least 870 types of birds, as well as an incredible amount of different mammals and insects.
Here it is possible to observe and enjoy a large sample of flora and fauna, turning it into the perfect getaway for nature lovers!
Costa Rica has been increasing its environmental awareness over the years. Due to this, the country has protected the biodiversity by laws and sustainable practices that seek to preserve the natural resources and to keep alive the natural richness of the environment.
As an ecologically destination, Costa Rica tries to offer to its visitors a real experience of contact with nature in which they have the opportunity to learn, discover, and be aware of the importance of taking care of wildlife and natural resources.
We can assure you that the impressive amount of rainforest life, lush vegetation, amazing landscapes, and the incredible variety of fauna will take your breath away, and you will know that your trip to Costa Rica was totally worth it!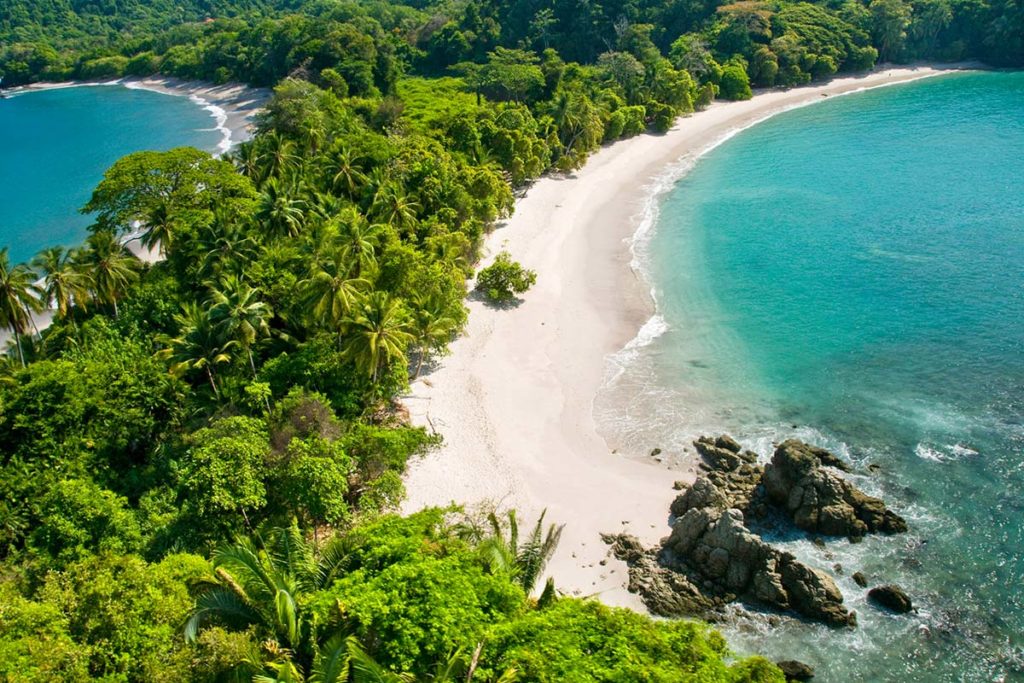 2. Its Pristine Beaches Will Leave You Breathless
Costa Rica has nearly 300 different beaches along its stunning Pacific and Caribbean coastlines, each one with a different and particular setting… ideal for all tastes! Even on nearby beaches the sand can vary from white, black, or brown coloration.
Costa Rica is surrounded by sea, despite it is not an island, thanks to the access the country has to the Pacific Ocean and the Caribbean Sea in its coastal borders. Some of them are fantastic for swimming and snorkeling, and others are better for surfing.
In fact, Costa Rican beaches has welcomed and hosted a lot of international surf championships; its waves are well known and highly appreciated all around the world.
The weather in the beaches of Costa Rica is warm due to the tropical climate characteristic of the region, and the temperature of the Ocean's water is hot, not so much, but it is not cold at all. Even though, you can refresh in the water and stay comfortable in it.
If you are running away from cold here you have the perfect reason to plan your vacations to Costa Rica! Here you will find the perfect match between warmth of the weather and of its people, fun, aquatic sports, unforgettable landscapes, and the perfect scenery to share your time with your beloved ones.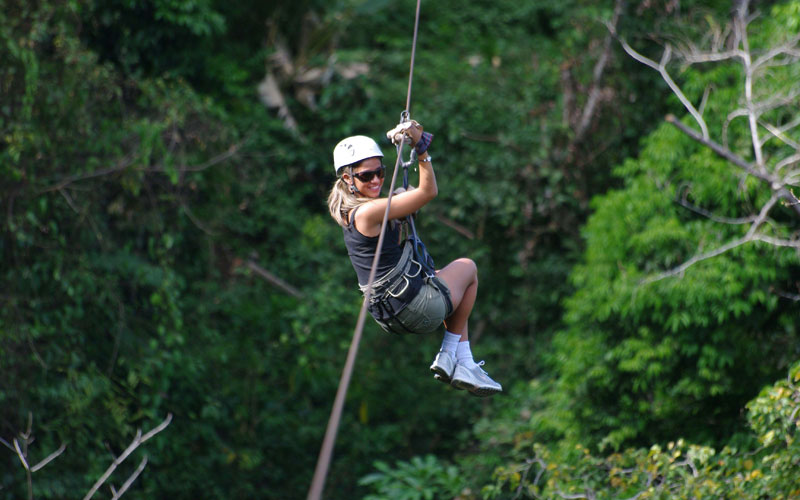 3. You Will Never Get Tired With All The Adventure Activities You Can Do In Costa Rica
Adventurous travelers can choose from a variety of activities that will add a bunch of adrenaline to their vacations. Costa Rica's topography allows a multiplicity of landscapes in which it is possible to do a lot of different tours that will amuse the whole family.
Costa Rican adventure tours are ideal for all kind of adventurers, since the littlest ones to the most aged family members. Nature, culture, and adrenaline lovers can find here multiple options to choose the one that fits more into their plans.
Many vacation packages to Costa Rica offer great opportunities to experience adventure and have fun at a very affordable price; and if you are looking for a very specific adventure activity or you have in mind an original idea you want to do during your vacations, you just have to tell us and we will be more than pleased to assist you and create or customize your adventurous itinerary.
Among the activities that can be done in Costa Rica such as snorkeling, kayaking, surfing, zip lining, and lots more. In fact, the most challenging activity will be choosing what to do while spending your vacations here!
If you want to learn more about our top recommended activities for your next Costa Rica vacations you can follow the links below:
Canopy Tours
White Water Rafting
Surf
Sport Fishing
Bird Watching Scuba Diving
Golf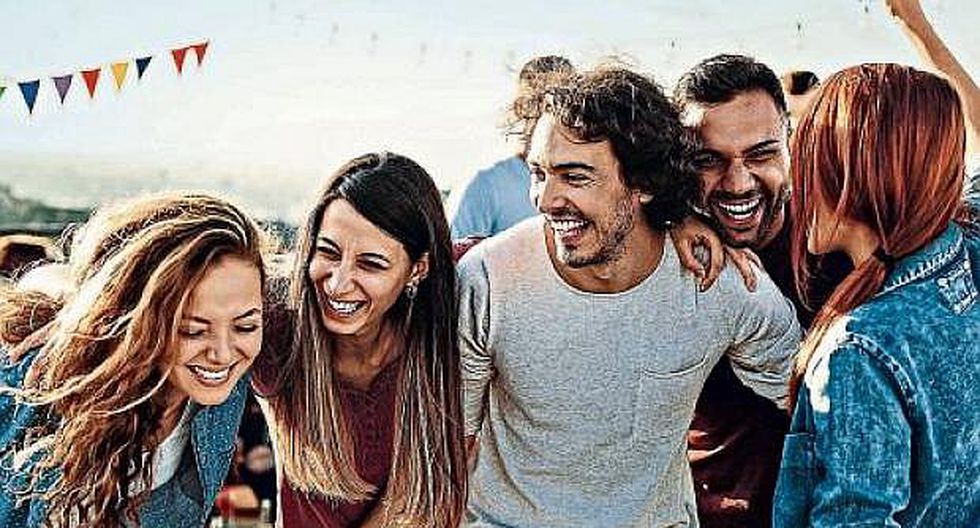 4. It Is One Of The Happiest Countries In The World
Costa Rica is totally army-free; the army was abolished in 1948 as being considered unnecessary, and due to this, the country's foundations are the peace, neutrality and freedom.
Its citizens have an average life expectancy of 79.3 years, a great range taking into consideration different aspects that contribute to this: social guarantees, education, health system, potable water in almost all the national territory, and the fact that they're surrounded by a beautiful setting that's sure to improve any mood.
Expect beaches, volcanoes, rain forests, and pretty great weather most of the time. "Pura vida" is a local saying here, meaning "life is good" or, literally, "pure life".
Another fact that totally contribute to this happiness is the Costa Rican food, the people here enjoys really great food and is always happy to share their delights and the recipes with visitors. The delicious culinary always surprise the most exigent palates and visitors are always looking to come back and enjoy the Costa Rican typical dishes.
If you don't have any idea about how good this food is, here you can find a complete guide that will show you the main dishes the Costa Ricans enjoy daily… and you we know that reading this will be mouthwatering!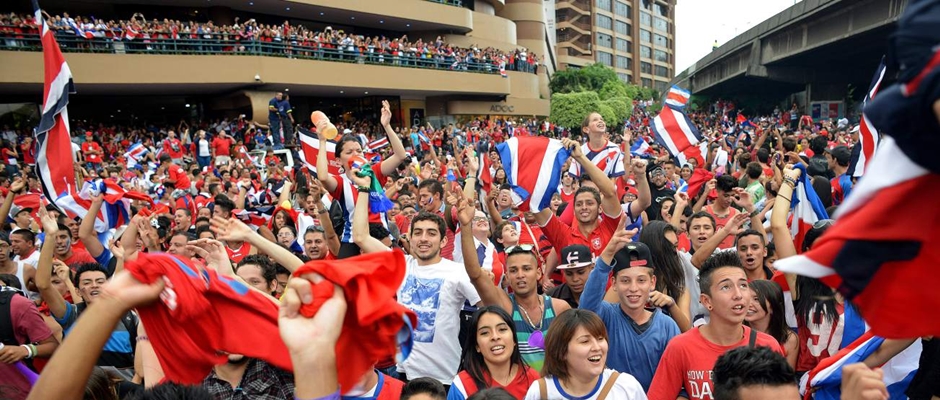 5. You Can't Avoid Falling In Love With Costa Ricans (Ticos)
"Ticos", as Costa Ricans are also known, are well-known for being hospitable people who like to keep up their reputation. They are respectful and hardworking and they like to greet others with a smile and a handshake.
The 'ticos' are very relaxed and easygoing people, and we are always trying to make you feel welcomed and like in your "home away from home". You can expect a kind and friendly stay and great service when spending your vacations here.
For Costa Ricans, life should be enjoyed at its best, and that's why we will be trying to turn your vacations into the most memorable and amazing experience. We are very proud of the beauty of our country and of our natural resources, and that's why we try to show our guests the very best of Costa Rica!
If you are not convinced yet, we dare you to visit us… you will have more than these 5 reasons to love Costa Rica!